Dine with Us
Mugly's Food & Spirits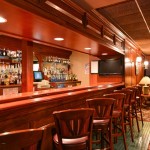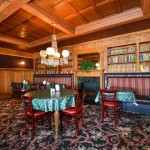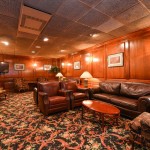 Mugly's Food & Spirits have recreated the elegance and warmth of the Victorian Era. We've collected antiques from the "old country" as well as from homes and shops across America. Some of our antiques rival those found in the Henry Ford Museum. Coincidentally, Henry and Clara Ford once owned the land on which this establishment is built.
The library woodwork was found in a mansion in Belgium, brought to America and reassembled here. For our porch, we were fortunate to find the matching stained glass panels. The elaborately carved entry hutch, originally from Germany, was hand carved by a skilled Victorian craftsman. The black walnut paneled walls in the lounge and dining room were retrieved when a world famous hotel in Montreal, Quebec closed its doors.
We hope that you will enjoy our inn and return to visit and dine with us often.
Our chefs have transformed a number of American classics into our own specialty dishes. If we don't have something on the menu, and we've got the ingredients to make it, put our chefs to the test!  We're confident they will pass with flying colors… and perhaps create a new menu item in the process.
Our restaurant is open daily for breakfast from 6:00 am to 11:00 am  and dinner from 5:00 pm to 11:00 pm. The lounge is open from 5:00 pm to 12:00 midnight. Sunday hours dinner/lounge 5:00pm to 10:00pm.